Fundraisers
Fund Raiser proceeds benefit The CARE Clinic. We are a private non-profit organization that provides free basic medical care and dental extraction services for eligible uninsured, low income adults living in Cumberland County and surrounding areas. Our Tax ID Number is 56-1837010. We are not funded by the government and rely totally on fund raising events, private and corporate donations and grants to finance the clinic. We appreciate your assistance in making these events successful.
If you would like more information on our fund raising events, you may contact our new Development & Marketing Director, Monica Williams at development@thecareclinic.org or Michaela at 910-485-0555 or admin@thecareclinic.org. We are always in need of sponsors and prize donors for these events.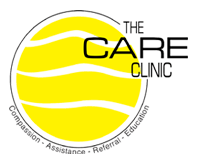 ~The CARE Clinic would like to thank our "Partners in CARE" for 2020/2021~
Event Bundling Program
To be a Partner in CARE sponsor you will sponsor all three of our major events, who will be eligible for a discount, if they meet the criteria. Click here to view the brochure. Contact us at 910-485-0555, if you need more information.
Our 24th Annual Evening of CARE Dinners will be held a little differently in the face of COVID-19. We will have our Evening of CARE dinner run for a Week of CARE. This is a new exciting way to still support The CARE Clinic with our Evening of CARE event AND supporting our local restaurants all while staying safe! Here's how it will work…
We are partnering with several local restaurants to offer a meal for your family or a group of friends. There will be a brunch option along with two different options for dinners. We will run the event from Saturday, February 6, 2021 to Saturday February 13, 2021.  You will contact us here at The CARE Clinic and let us know what meal OR meals you would like and what day you would like to receive them. We will accept payment through cash, check, square payments or any major credit card. We will then send you name over to the coordinating restaurant with the number of meal packages you would like and the days you would like them. Then you will just go pick up your orders! So easy right!?!
Toast of the Town & Silent Auction
Our 20th Annual "Toast of the Town" Wine, Beer & Spirits Tasting & Silent Auction was cancelled due to COVID-19.   Mark your calendars, tell your friends and plan on attending next year on Thursday, May 6, 2021 again at Cape Fear Botanical Garden!
Mark your calendars for our 27th Annual event on THURSDAY, September 2021, again at Gates Four.  If you would like to play in the tournament or sponsor the event, please contact Monica at The CARE Clinic.
---
SPECIAL EVENTS PAGES
---
Give the Gift of CARE this Christmas season
http://www.thecareclinic.org/fundraisers-specials-events/holiday-cards/